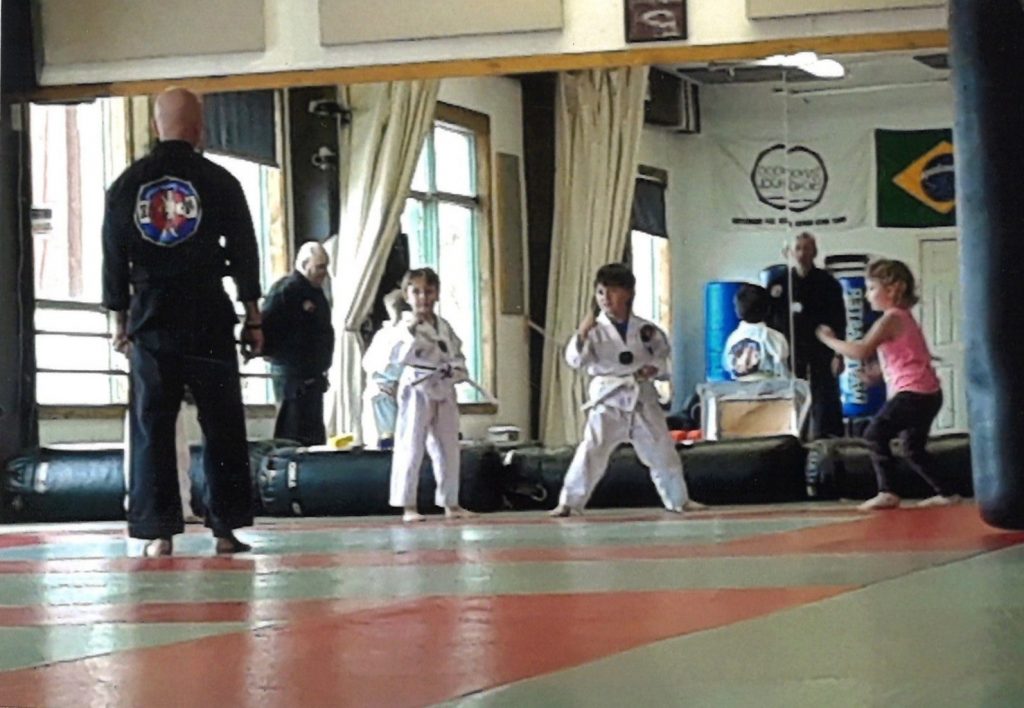 MY PRECIOUS ONE. YOU WILL NEVER KNOW HOW INCREDIBLY SORRY I AM FOR EVERYTHING. YOU WILL ALWAYS BE ALL THAT TRULY MATTERS TO ME. WHEN THEY TELL YOU I AM BAD OR THAT I HAVE DONE WRONG, KNOW IN YOUR HEART OF HEARTS THAT THIS IS NOT TRUE. I REMEMBER THE LAST TIME I SAW YOU AND HELD YOU. YOU SPENT THE DAY WITH ME AND WU-DOG. THAT WAS THE DAY SOMEONE STOLE HER FROM US. IT WAS JUST ANOTHER BLOW TO ME THAT I COULD NOT PROCESS. PEOPLE ARE SOMETIMES SO HORRIBLE, SO INSENSITIVE. YOUR MOTHER HAD LEFT ME TWICE BY THIS TIME AND SHE HAD TAKEN YOU WITH HER, LEAVING ME DESOLATE. I LOVED YOUR MOTHER SWEETHEART, WITH ALL OF MY HEART AND SOUL. I AM NOT A PERFECT MAN OR WITHOUT FAULTS. SHE DID NOT UNDERSTAND ME AND WE HAD FOUGHT, AT TIMES, BUT SHE SHOULD HAVE NEVER LEFT ME. I SPENT DAYS AND DAYS, IN SO MUCH PAIN, BEGGING HER TO COME HOME AND LET US BE A FAMILY AGAIN. WE HAD BEEN SO MIS-TREATED BY PEOPLE. NO-ONE SEEMED TO UNDERSTAND HOW HARD IT WAS FOR US OR HOW HARD WE WERE TRYING TO MAKE A DECENT HOME FOR OURSELVES AND FOR YOU. I GREW TO HATE THESE PEOPLE, WITH A HATE SO STRONG IT WAS KILLING ME. ALL I WANTED TO DO WAS PROTECT YOU AND PROTECT OUR WAY OF LIFE. BECAUSE OF YOUR MOTHER'S PAST, WE WERE FORCED TO DEAL WITH THE KINDS OF PEOPLE I LOATHE MOST IN THIS WORLD. HYPPOCRATES AND LIARS, AUTHORITARIANS AND IGNORANT PEOPLE. FOR EVERY FIGHT YOUR MOTHER AND I HAD, THERE WERE TWO MORE THAT WERE DIRECTLY CAUSED BY THESE "PEOPLE".
A MAN MUST BE WHAT HE IS, MY DARLING, ALL A MAN HAS IS HIS PRINCIPLES AND HIS HONOR. YOUR FATHER WAS FORCED TO PROTECT HIS HONOR FROM THESE PEOPLE. YOUR FATHER KNEW HE HAD DONE NOTHING WRONG. GOD, HOW HE WISHED HE HAD, SO HE COULD JUST ACCEPT WHAT WAS HAPPENING TO HIM. IT WAS NOT THAT SIMPLE. YOUR FATHER IS A SENSITIVE MAN, A THOUGHTFUL MAN. ALL THAT MAKES YOUR FATHER GOOD, ALSO MAKES HIM A TARGET BY PEOPLE WHO HAVE NO SCRUPLES. NO HONOR. THESE WERE THE THEMES IN YOUR FATHERS LIFE AS HE FELL APART, PIECE BY PIECE, UNTIL HIS ENTIRE EXISTENCE WAS DESTROYED IN THE FLAMES OF ANGER AND PAIN. WE HAD A WONDERFUL HOME, MY PRECIOUS CHILD. WE HAD AN ENTIRE FOREST TO ROAM. WE HAD GREAT AND MIGHTY PINE TREES AND WISE, OLD OAKS. WE HAD MOUNTAIN VIEWS FOREVER AND WINDING TRAILS TO WANDER. WE HAD A SNUG AND WARM CABIN AND A BLOSSOMING GARDEN AND SWEET DOG-DOGS AND MOTORCYCLES AND BOOKS AND FLOWERS. YOUR MOTHER PAINTED A BEAUTIFUL MURAL ON THE CABIN WALLS. YOUR FATHER SLAVED FOR MANY HOURS AND DAYS ON A LONG AND WILD AND UNFORGIVING DIRT-TRACK THAT WAS TO BE OUR ROAD. I HELD YOU IN MY LAP AND FED YOU AND CHANGED YOUR DIAPERS AND MADE YOU GIGGLE. I KNOW YOU PROBABLY DON'T REMEMBER ANY OF THIS, YOU WERE TOO LITLLE, BUT IT RIPS MY HEART APART NOW TO KNOW THAT YOU MAY NEVER KNOW WHAT THOSE DAYS WERE LIKE. DESPITE ALL OF OUR PROBLEMS, SWEET ONE, THERE WAS MUCH LOVE IN THAT HOME.
YOUR MOTHER TOOK ALL OF THAT AWAY WHEN SHE LEFT. I KNOW SHE DID NOT INTEND FOR THINGS TO GO SO WRONG, FOR OUR LIVES TO BE SO ALTERED FOREVER, BUT IT HAPPENED SLOWLY AND SHE MADE DECISIONS THAT WOULDSNOW-BALL INTO SO MUCH PAIN AND MISERY FOR US. I KNOW SHE THOUGHT SHE WAS PROTECTING YOU, BUT SHE WAS SO WRONG. IT WAS THE DAY AFTER THE LAST TIME I SAW YOU THAT I COMPLETELY BROKE DOWN AND GAVE IN TO ALL THE PAIN AND SORROW THAT HAD BEEN BUILDING. THE PAIN CAME FIRST AS PAIN, BUT THEN BECAME RAGE AS I STRUCK OUT AT THE WORLD. THE PEOPLE THAT WERE WRECKING OUR LIVES NEVER SAW THE EFFECT THEY WERE HAVING ON US. EVEN YOUR MOTHER DID NOT FULLY UNDERSTAND HOW THESE SEEMINGLY SMALL, BUT MYRIAD ENCROACHMENT'S UPON OUR FRAGILE NEW FAMILY WERE SLOWLY TEARING ME APART. SHE SAW MY PAIN AS ANGER, AND INDEED IT OFTEN WAS, BUT ALL YOUR FATHER WANTED WAS TO PROTECT YOU AND LOVE YOU AND MAKE A SECURE HOME FOR YOU. EVERY TIME THAT SOME OUTSIDER, SOME INTER-LOPER CAUSED TROUBLE FOR US, YOUR FATHER LOST A LITTLE PIECE OF HIS DIGNITY AND HIS ABILITY TO DO WHAT WAS RIGHT FOR YOU. LOOKING BACK, I MIGHT HAVE TRIED TO BE SMARTER AND FIND ANOTHER WAY TO PROTECT US, BUT IN THE MOMENT I BELIEVED I WAS DOING WHAT WAS NECESSARY. I WILL NOT FAULT MYSELF FOR FAILING BECAUSE THE STAKES WERE SO HIGH AND THERE SEEMED NO OTHER WAY OUT. ONE DAY, SWEET-PEA, YOU WILL UNDERSTAND ABOUT THE RATS. RATS LIKE YOUR MOTHER AND YOUR STEP-FATHER. A REAL HUMAN BEING MUST STAND UP TO THE RATS, HE MUST STEP ON THEM, FOR THEY HAVE NO HONOR. THEY CARRY DISEASE AND INFECT EVERYTHING THAT IS GOOD. YOUR MOTHER MOLESTED A TEN YEAR OLD BOY, AN INNOCENT. AND SHE'S NOT EVEN SORRY. AND NOW SHE RUINS YOUR LIFE. SHE IS A THEIF AND A LIAR AND SHE WILL NEVER CHANGE. I WILL HEAL IN YOU ALL SHE HAS BROKEN WITH HER FILTH, I WILL SOMEDAY BE A SHINING LIGHT IN YOUR DARK LIFE AND THE RATS WILL SCATTER BACK TO THEIR HOLES. I WILL NEVER LET YOU DOWN.