-LUKE 8:17
HE WHO CANNOT BECOME ANGRY AT INJUSTICE IS IMMORAL. – ST. THOMAS AQUINAS
Welcome to ShastaCountyWars.com
Everything you will see on this site is real and as truthful as can be humanly presented. We are not cop haters.
We do not condone violence. We are simply real people who want the police and courts to be seen as what they really are- corrupted, incompetent, unaccountable. This site was created by someone who witnessed firsthand the absolute devastation that is caused by out of control authorities. This site was created to tell the true story of Robert Alan Gibbs, one man who dared to stand up to a thoroughly corrupt and ultimately evil jurisdiction (Shasta County, CA.).
ROUGH JUSTICE PROMOTES INJUSTICE…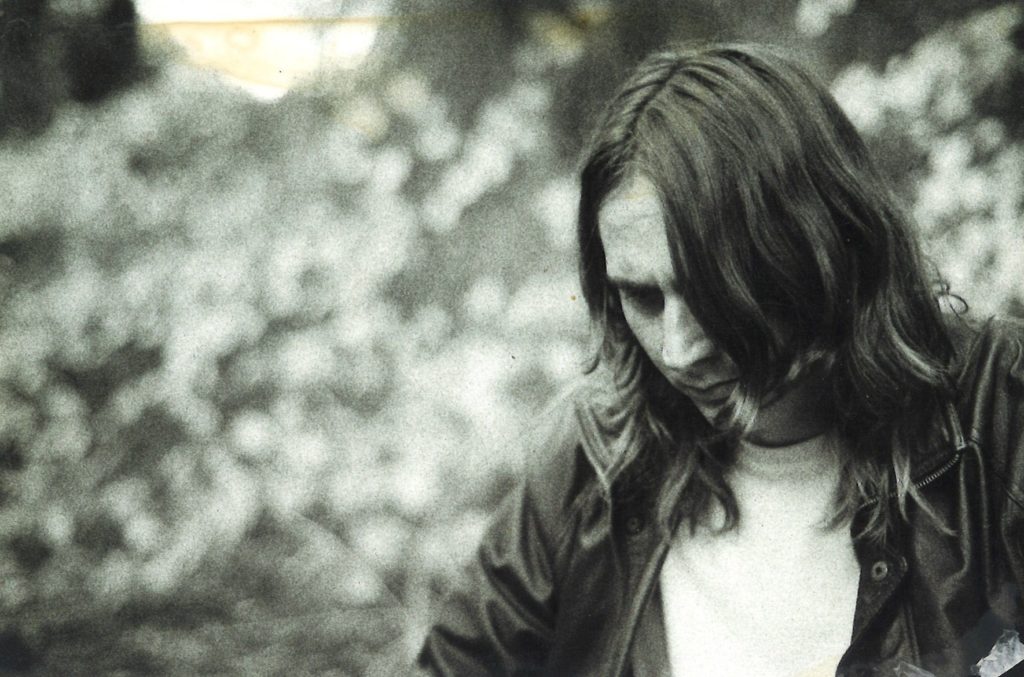 Wanting you dead was the best idea i ever had.

-Robert Alan Gibbs
Despite Shasta's systematic attacks against him, despite multiple false arrests and malicious prosecutions,
Despite their hateful and completely destructive campaign against him,
There are few human diseases, more readily accepted than gods-damned and despotic authoritarianism.

-Robert Alan Gibbs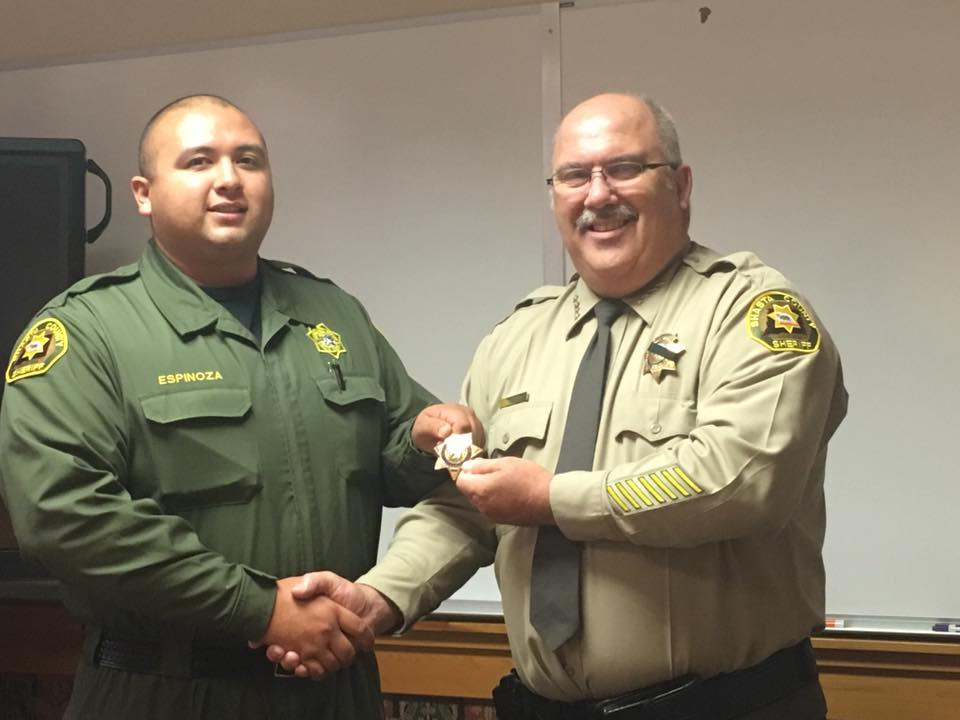 SHASTA COUNTY SHERIFF TOM BOSENKO AND JAIL DEPUTY ESPINOSA. DEPUTY ESPINOSA AND OTHER DEPUTIES IN THE JAIL REGULARLY USED EXCESSIVE FORCE AND BEAT AND NEGLECTED MENTALLY ILL INMATES. BOSENKO WAS TOLD REPEATEDLY WHAT WAS GOING ON AND DID NOTHING. BOSENKO'S POLICY: LOOK THE OTHER WAY AND BURY THE TRUTH OF HOW DEPLORABLE AND BRUTAL CONDITIONS IN THE JAIL WERE. BOSENKO IS NOT THE ONLY SHERIFF WHO DOESN'T WANT TO KNOW WHAT GOES ON IN HIS OWN JAIL.
Despite their destruction of his business, family, life and even his sanity, despite their slanders and lies,
Robert Alan Gibbs spoke truth to power unceasingly. For three years and four months, Robert fought for his life, his honor, the honor of his precious daughter Forest and indeed
For every other soul in the Shasta jail, and in some ways, every person who has ever been mistreated by police. The whole community scorned him and ridiculed, but he fought on valiantly. The local news media vilified and demonized him,
Cowards, liars, bullies, crooked cops, red-neck assholes, homewreckers and tyrants…welcome to shasta county, ca. -Robert Alan Gibbs
But he did not waver, the Shasta Co.
Sheriffs retaliated against him with impunity, denying visitation with his daughter, recreation, exercise, access to attorneys, maligning him,
A lie can travel half-way around the world before the truth can even get its' boots on. – Mark Twain
Keeping him in solitary confinement for his entire jail term, tormenting him physically, emotionally and spiritually. Robert never gave up on himself or lost sight of his duty as a human being to fight injustice or tell the truth.
An immoral and unjust legal system breeds contempt for its laws.

– Nelson Mandela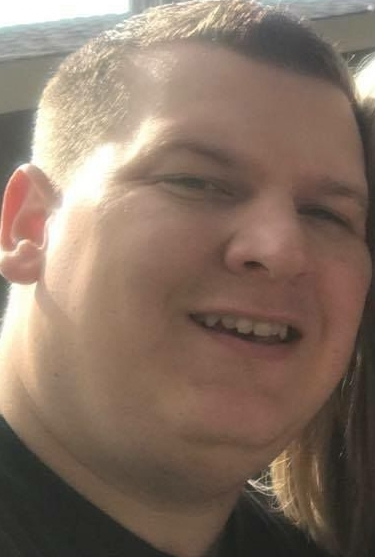 SERGEANT CHASE REED WAS PERSONALLY RESPONSIBLE FOR AN ENTIRE JAIL FULL OF DEPUTIES WHO WERE THE MOST HATEFUL, ABUSIVE AND VIOLENT INDIVIDUALS EVER ASSEMBLED. THESE DEPUTIES TASED, BEAT, MACED, PUNCHED, KICKED, DENIED GRIEVANCES, DELIBERATELY FILED FALSE REPORTS, LIED, PERJURED, AND ABUSED INMATES WITH IMPUNITY. REED REGULARLY COVERED UP THE ILLEGAL ACTIONS OF HIS DEPUTIES OFTEN JOKING WITH OTHER OFFICERS ABOUT HOW THE INMATES WERE MISTREATED ON A DAILY BASIS. PEOPLE LIKE CHASE REED ARE EVERYWHERE IN OUR SYSTEMS OF GOVERNMENT AND SHOULD NOT BE BECAUSE THEY CANNOT BE TRUSTED TO PROTECT THE PEOPLE. PEOPLE LIKE REED DO NOT HAVE THE GUTS TO DO THE RIGHT THING AND HAVE A BULLY MENTALITY. TO THEM, THE ABUSE OF HUMAN BEINGS IN THEIR CHARGE IS HUMOROUS AND LYING TO COVER UP WHAT THEY DO IS SECOND NATURE.
The entire Shasta system treated this man like dirt. Robert Gibbs is and always has been a decent man, a hardworking man, a community minded human being, a loving father. Shasta arrogantly sat in judgement of a man they knew nothing about. At Shasta Co. Wars.com you will see exactly how Shasta justice really works. Self-entitled, red-neck shit-birds went to work on Mr. Gibbs. They drew any conclusion most salacious for no other reason than to have something to talk about. There was no propriety, no class, no consideration of him as a human being. They slandered him from one end of town to the other, looked down their crooked little noses at him and acted like he was public enemy number one. This kind gentleman was dug through the dirt, but they forgot one thing: a mans honor cannot be tarnished by lies and you can frame a man and rig the system, but truth is always truth. Robert Gibbs absolutely drowned in their bullshit, but he never forgot who he was or from where he came. Robert Gibbs came from a good family of honorable people and the entire Shasta justice system
Ours is a world where justice is accidental and innocence no protection. -Euripides
Was no more than shit stuck to his shoe. Did Robert threaten to attack people in Shasta? You're god-damn right he did. Only a group of oblivious, red-neck monsters would think that falsely arresting a man, trespassing continuously upon his private property, interfering with his lawful work and making life hell for him and his family will not get you threatened. This is what Shasta County Wars is all about. When does a man stand up? When does he fight back? Does it really matter how he fights back? Who is anyone to say when enough is enough for another man?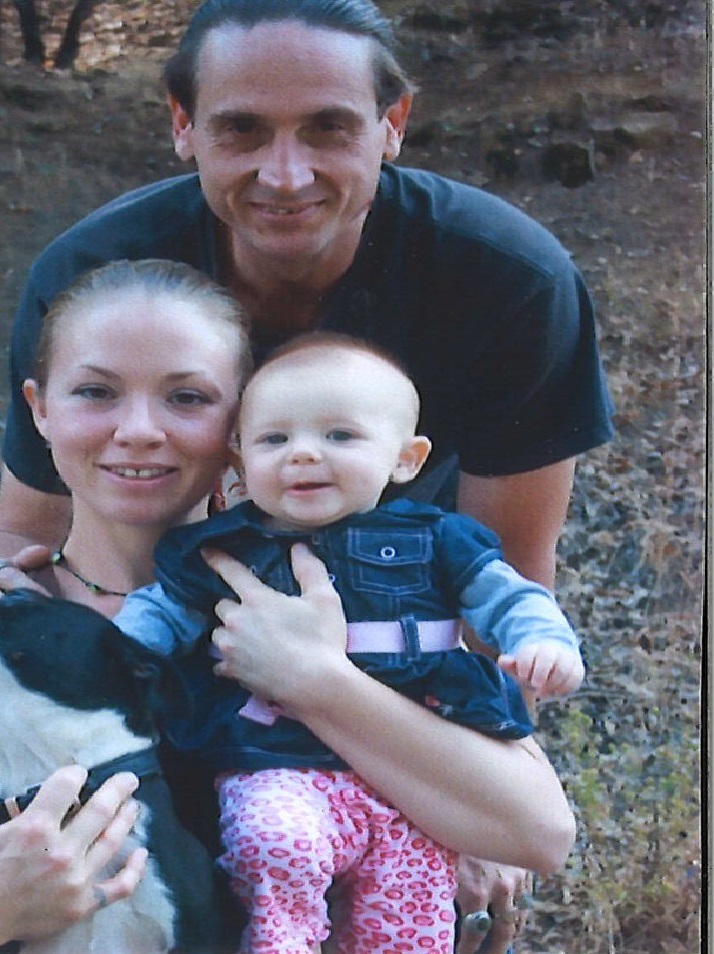 The beautiful, unique and special little family that Shasta County law enforcement destroyed.
You? Me? The authorities? Robert threatened them with a terrorist attack, but people should understand that Robert has been abused his entire life and had never threatened anyone before. People need to understand just what these red-neck assholes did to him and his family. The truth is that Shasta county was terrorizing Robert long before he became emotional and started threatening people.
We have people deliberately trying to make people angry, to demonsise people for thinking differently.

-Barack Obama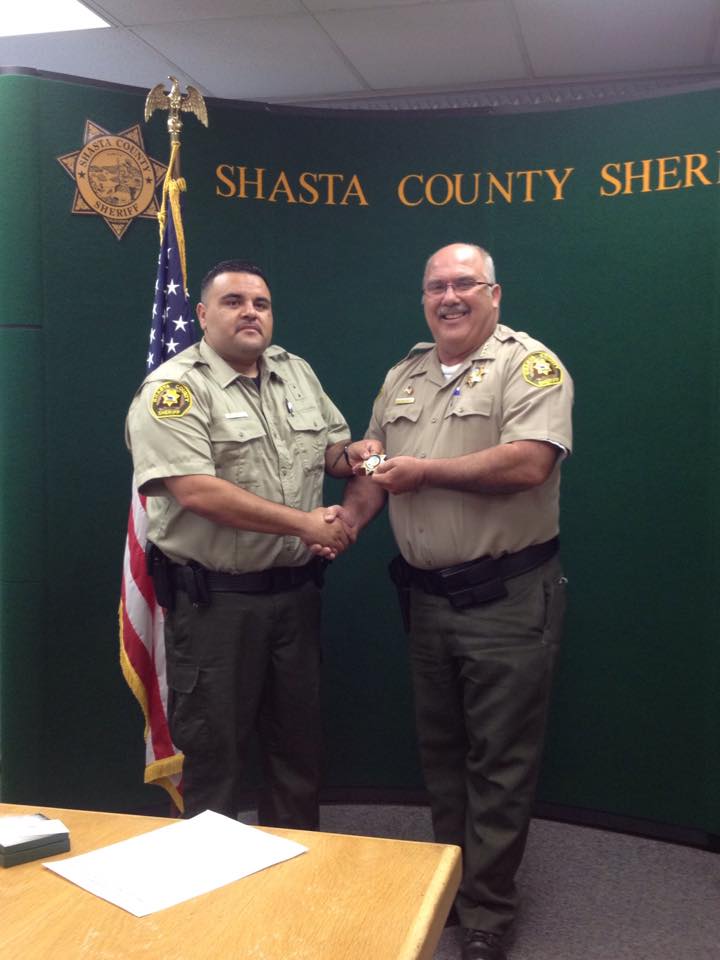 Deputy Cortez proudly accepting his badge from Shasta county Sheriff Tom Bosenko. Deputy Cortez (who weighs over 250 lbs.) regularly used excessive force against inmates at the Shasta county jail, falsified reports, retaliated against inmates, and abused and neglected mentally ill inmates. When his supervisors ( sargeants Reed, Rodgers, Tanner and Lieutenants Marlar and Kent) were told repeatedly of the abuse of inmates (including very mentally ill inmates), they systematically covered up for Cortez and other deputies. This practice was condoned and encouraged at all levels, up to and including Sheriff Bosenko.
JAIL DEPUTY CASEY BARNHARDT PROUDLY ACCEPTING HIS CERTIFICATE FOR BECOMING A JAIL DEPUTY. DEPUTY BARNHARDT REGULARLY BEAT AND NEGLECTED MENTALLY ILL INMATES AT THE JAIL, REGULARLY PARTICIPATED IN FILING FALSE REPORTS AGAINST INMATES AND WATCHED AND DID NOTHING AS DEPUTY J. WEBB CHOKED AND PUNCHED ROBERT A. GIBBS FOR DEMANDING BETTER TREATMENT FOR INMATES. WHEN GIBBS REPORTED THIS VICIOUS ASSAULT TO WEBB AND BARNHARDTS SUPERVISORS (CORECTIONAL SARGEANTS REED, RODGERS AND LIEUTENANT MARLAR) THEY COVERED UP FOR THE DUPUTEES, GOING SO FAR AS TO REFUSE TO ALLOW GIBBS TO MAKE A POLICE REPORT TO REDDING POLICE AND FORCING HIM TO CLEAN UP BLOOD EVIDENCE. SGT.'S SOUTH,REED AND RODGERS THEN ENCOURAGED WEBB AND BARNHARDT TO FILE FALSE POLICE REPORTS TO COVER UP THE ASSAULT. THIS WAS ALL BUSINESS AS USUAL IN THE SHASTA JAIL AND GOES ON TO THIS DAY.
In fact, Robert never threatened anyone. What Robert did was to make the same argument that has been made before many times in our countries history, to frame the issue of when a peace-loving man must recast his plow into a sword and fight back against tyranny. Robert is not an especially eloquent man. On this particular occasion, Robert was experiencing some severe mental compensation from months of Overwork, stress and depression. His outburst was also provoked by a person who had underestimated the pain Robert was feeling. Had Robert been more eloquent he might have framed the issue as Malcolm X did by claiming that he did not land in Plymouth rock, Plymouth rock fell on him. He could've quoted Martin Luther King, who said that we have a moral imperative to fight against wrongs,
One has a moral responsibility to disobey unjust laws. – Martin Luther King
We do not have a moral choice. Wrong is wrong gonna always be wrong. Nor are modern thinkers the first to contemplate this issue. St. Thomas Aquinas said that the greater the injustice, the more likely the righteous man will react violently. It seems even saints have a tipping point. Robert's tipping point came on 9/11/2015, during a private, confidential telephone conversation with John M. Feser the deputy attorney general of California assigned to represent state fish and wildlife officers being sued by Gibbs for a blatant false arrest that occurred in 2013. Feser, who had told Gibbs several times that he saw liability to the state because of the action of officers and had told Gibbs one week earlier that he was making the recommendation to his bosses at Cal D.O.J. that the state settle the suit out of court, on 9/11 told Gibbs that his bosses were now pressuring him to change his own recommendation. Because of the blatant nature of the provenly false arrest, as well as Gibbs very strong feelings about holding the liable officers accountable, Gibbs became irate and challenged Feser, arguing essentially that if the case could not be fairly adjudicated by the courts then it could become a political issue and ultimately lead to a violent confrontation between Gibbs and the police. Gibbs, who had been wronged, even psychologically damaged by being forced at rifle-point to the ground by officers who failed to identify themselves, during a poorly planned and ill-fated dynamic entry onto Gibbs property, was adamant about getting his day in court and Fesers' comments were like pouring gasoline on a fire. Gibbs began sarcastically threatening police in general, going so far as to threaten to attack innocent people, hoping to get policemen children At one point Gibbs says he is at war with Shasta county, but what he really meant was that he felt that Shasta county was at war with him. People should try to understand that Gibbs has literally been diagnosed as having PTSD from past abuse by authority figures, including police, and has suffered other false arrests before his arrest in 2013. People should also understand that Gibbs very limited resources were virtually depleted by the ten thousand dollars Gibbs spent to bail out on this case and fish and wildlife officers and Shasta county sheriff's deputies were lying in depositions and trying to cover up the whole affair. Gibbs complaints to sheriff and fish and wildlife administrators went completely ignored. The system was circling that wagons to protect the responsible officers. As John F. Kennedy once said, those who make peaceful revolution impossible, make violent revolution inevitable. What Gibbs did, and all he did, was Express himself with violent rhetoric, protected speech, and for this he was arrested again and placed in jail for three and a half years by the same people who had picked the fight with him in the first place. The purpose of Shasta county wars is to get people to think about their interactions with police and to question whether there is means to hold them accountable for what they do. No one should have to suffer what Mr. Gibbs suffered and the sheriffs and other responsible officials, in his case, should be made to admit what they did to him. Does Mr. Gibbs want reparations? Your damn right he does. Right now there are eight pending lawsuits against Shasta county and Mr. Gibbs is only ramping up. But money won't change the corrupt system. The people need a champion, someone who knows the real issues and won't back down. ThIs site is not about money, it is about justice. And not just justice for Robert Gibbs, but justice for anyone who has been abused by the system. If you think the system cannot be changed, you have never met Robert Gibbs. This man lives for the fight. The bigger the odds, the better. Prepare for some David and Goliath shit. The system's days of hurting innocent people are over. Shasta county wars is the warning shot. Every cop, every lawyer, every judge is hereby noticed. You have no right to wreck homes and destroy lives in the name of the law. The actions you take can and should be scrutinized. Ultimately, it is the people you work for and it is time you are accountable to them. The purpose of Shasta county wars is to raise awareness that people who work in the justice system have no right or authority to use that system to abuse people. Many of these people now feel entitled to wield this power indiscriminately and have neither the sense nor the proper level of respect for the other people whose lives they are in control of.
In times of universal deceit, telling the truth is a revolutionary act. – George Orwell
This entitled, thoughtless way of directing prosecutions against the accused (guilty or not) must end. One group of people does not have the right to oppress any other group of people. The same kinds of arguments and attitudes that are employed in support of tough on crime legislations and prosecutions are the same arguments and attitudes that were used to justify slavery and the holocaust. One group is somehow entitled to control the fate of another. The ends will justify the means, but they never do. Man is guiltiest of two crimes and they are equal in heinousness; committing a crime against another and dispensing vengeance on another in some ill-conceived belief that somehow that vengeance is any less of a crime than was the offense at hand. Justice is borne of societies frustration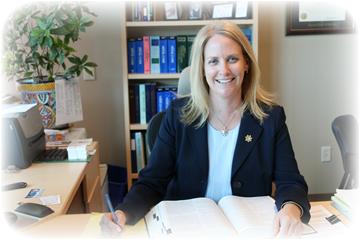 STEPHANIE BRIDGETT: DISTRICT ATTORNEY OF SHASTA, CA. AND THE ROOT OF ALL POLITICAL, DISHONEST AND MALICIOUS PROSECUTIONS. STEPHANIE'S MANTRA IS TO WIN ALL CASES EVEN IF THE PERSON IS INNOCENT, EVEN IF LIES ARE EMPLOYED, EVEN IF CROOKED COPS ARE INVOLVED. SHE IS CHIEF HOMEWRECKER, THE RUBBER STAMP FOR CORRUPT COPS, THE SOURCE OF ALL THAT IS EVIL AND VILE IN THE SHASTA SUPERIOR COURT. STEPHANIE KNEW GIBBS WAS INNOCENT AND SIMPLY DIDN'T CARE. SHE ALLOWED SHERIFFS TO RETALIATE AGAINST GIBBS FOR HIS FEDERAL CIVIL RIGHTS LAWSUITS. SHE EVEN ALLOWED GIBBS TO BE COERCED INTO A PLEA AND USED THE POWERS OF HER OFFICE TO HAVE GIBBS EXILED TO FRESNO COUNTY AFTER HIS RELEASE FROM JAIL IN AN EFFORT TO DISTANCE HERSELF FROM GIBBS' RAIL-ROAD AND FURTHER COVER UP THE WHOLE AFFAIR. AS THE LAWFULLY APPOINTED DISTRICT ATTORNEY FOR SHASTA COUNTY, STEPHANIE VIOLATED EVERY CIVIL AND HUMAN RIGHT GIBBS HAD IN ORDER TO SATISFY HER RELENTLESS DESIRE TO MAINTAIN HER CONVICTION RECORD AND SHIELD THE COUNTY AND ITS CORRUPT COPS FROM BEING EXPOSED FOR IT'S BLATANT CAMPAIGN TO SMEAR AND FALSELY CONVICT GIBBS.
It is operated by frustrated people and it is imperfect and this is its flaw. Imperfection breeds more imperfection until the entire system is incompetent. Well-meaning people do not recognize this slow descent into utter failure because it happens very slowly, over time. Being well-meaning does not give you the right to hurt people, neither does telling yourself you are one of the "good guys". There are no white hats or black hats, only grey hats. Self-righteous people cause as much pain and misery in this world as criminals do. The only difference is that self-righteous people get to wash their hands when it's over and tell themselves they "did the right thing". Do you have any idea by how ignorant a person must be to delude themselves for even one moment that they have any idea what the "right thing" is? The average human being is lucky he doesn't tie his shoelaces to the bed-post getting out of bed in the morning. I'm very sorry, but you are in no position to judge other human beings. Only some self-entitled, suburban twit would ever think that an undergraduate degree and two years pursuing a juris doctorate somehow makes you capable of understanding the human dilemna, much less possessing the wisdom of Solomon. All you are is an expert on arrogance. Your own arrogance. And don't think I don't know your arguments. I know you think the whole world will fall apart without you. Here's a clue; the world will get along with you or without you. If you were truly honest with yourself, you would admit that your function in society is no more important than anyone else. If you were truly honest, you would concede that the world probably needs garbage men more than judges, nurses more than lawyers and social workers more than cops. Shasta county wars is about to put a check on your reality. Look at what these so called "good guys" did to Robert Gibbs and his family and then you can decide. Was spending nearly one million dollars to prosecute a decent man whose only real crime was trying to hold cops accountable for a false arrest worth it? Were the cops justified In causing one man so much stress his family fell apart worth it to protect incompetent, dishonest cops? Did Mr. Gibbs infant daughter deserve to have her life altered before it even began because some disingenuous, smarmy, bureaucrats felt justified in destroying everything In their path to avoid admitting their mistake? If people like this don't disgust you, then there is something very wrong with you. Make no mistake, Shasta county wars is about cowards, both in the justice system and outside it. It's about the rats and the scumbags and the morally bereft people all around us (not just in Shasta, Shasta is just a metaphor). The government doesn't care about you. The government doesn't care about your family, your home, your sanity, your dreams. The cops don't care about you. And this is precisely the argument we are making ; if these people don't care, if they are ultimately immoral, then you cannot trust them to wield power over you or your family. It does not matter if you have not been victimized by them. What matters is that they are creating a situation where, sooner or later, people are going to rise up. I know you think because it hasn't happened that it won't, but you are wrong. In the long run, revolution is inevitable, especially because of the true level of our daily oppression.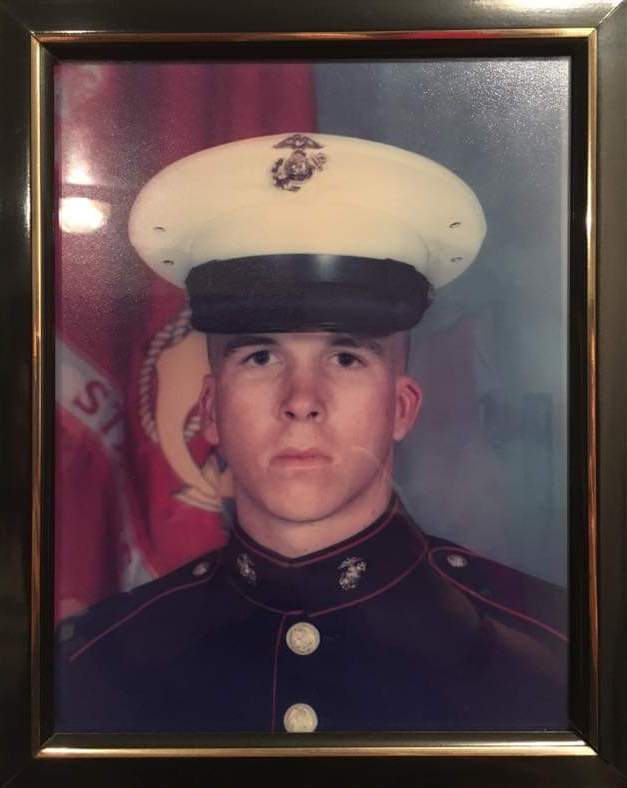 PAROLE AGENT MITCH CROFOOT: OBLIVIOUS AUTHORITARIAN WHO CAME TO ROBERT GIBBS HOME AT 6 A.M. WITH ANOTHER AGENT, WITH GUNS DRAWN TO REMOVE MR. GIBBS INFANT DAUGHTER FROM HIS HOME. CROFOOT THEN MADE THE INFANT AND HER MOTHER LIVE IN A RAT-INFESTED TRAILER , WHERE THEY WERE SLEEPING WHEN JUNKIES BROKE IN THREE TIMES TO BURGLE IT, WHERE THE PREVIOUS OCCUPANT HAD LEFT THOUSANDS OF HYPODERMIC NEEDLES IN EVERY DRAWER AND CABINET, WHERE THERE WERE BOXES STACKED TO THE CEILING WITH METAL CAR-PARTS AND GLASS, WHERE THERE WERE HUNDREDS OF BOTTLES OF VARIOUS PRESCRIPTION MEDICATIONS, KNIVES, BROKEN GLASS ETC. CROFOOT THEN ORDERED GIBBS GIRLFRIEND AND THE MOTHER OF HIS CHILD TO LIE TO HIM. THIS LED TO GIBBS FINALLY LOSING CONTROL AND SENDING CROFOOT AN ANGRY TEXT MESSAGE. GIBBS WAS CHARGED WITH A CRIME AND CROFOOT CAME OUT SMELLING LIKE A ROSE. HERE HE IS PROUDLY ATTIRED IN THE UNIFORM OF THE U.S. MARINES. PEOPLE LIKE CROFOOT DON'T CARE ABOUT COMMON FOLK. THEY ARE TOO BUSY SAVING THE WORLD AND GETTING HIGH ON THEIR OWN SUPPLY. CROFOOT NEVER GAVE ONE THOUGHT TO HOW MUCH HAVOC HE CAUSED TO MR. GIBBS FAMILY. HE EVEN DISPLAYED THE EPITOME OF ARROGANCE BY SHOWING UP THREE YEARS LATER TO "TESTIFY" AGAINST MR. GIBBS IN FAMILY COURT. IT WAS NOT ENOUGH TO DESTROY MR. GIBBS FAMILY, HE HAD TO GO ON TO SLANDER GIBBS AND HOLD HIMSELF OUT AS SOME KIND OF HERO. CROFOOT IS NO HERO. CROFOOT IS A BULLY, A COWARD, A HOMEWRECKER AND A LIAR.
What you need to recognize is that they are not prepared for any scenario where their authority is challenged and because of this fact, when there finally is revolution, it will be bloody and final. Instead of some level of anarchy that can be dealt with, you will see them lose all control. This too is inevitable, even without revolution. The system as we know it will fail either gradually and piecemeal or abruptly and totally, but it is destined to fail. Shasta county wars wants to begin a real dialogue, before this breakdown, so that America can prepare itself. Our belief is that the world must evolve now in a truly spiritual way or it will begin eating it's own tail. Robert Gibbs and his struggle to be in his daughter's life is a metaphor for the breakdown of the family unit, a breakdown your government encourages. Robert Gibbs struggles with the police and justice system is a metaphor for the futility of government and the struggle for indigenous peoples to be free and to self-govern. Robert Gibbs struggle to expose the blatant immorality of the people who have destroyed his life is a metaphor for the spiritual and moral deterioration of our species. Shasta county wars is a metaphor for mans need and desire to evolve. Gibbs is our spiritual leader because no one else is leading us towards evolution, no one else better reckons our chances of failure or success, no one else will push us harder to go where we need to go. Gibbs is fighting mad and we recognize that his righteous anger is our salvation and our touchstone. We recognize that our governments and social structures are far more dysfunctional than is widely believed. We recognize that you cannot solve a problem if you cannot see the problem. We recognize that the world is at a turning point whereby mankind must needs to choose carefully his forward path, avoiding the pitfalls of both too small a course change and too radical a reaction. To Gibbs, revolutions are metaphorical or technological, they are teaching tools and he would use fear of revolution only to wake us up.Revolution is not the worst that could happen to us and Gibbs knows this, but revolutions do not necessarily bring evolution and evolution is Gibbs ultimate goal. Gibbs knows and would teach us, that evolution is possible and government is obsolete. Gibbs wants us to take huge risks, to double down on evolution and though no one is nearly as radical as he is, Gibbs will not take us over the edge. Gibbs wants the kind of gut-wrenching, frightening but ultimately pure and spiritually satisfying revolution of a Gandhi, whereby the naked masses stare down the men with the machine guns. Gibbs would have us all lying down in front of the tanks, as a metaphor for our yearning for our collective evolution. Gibbs would have us utterly ignore the system as irrelevant, to collude as a United species to undermine once and for all the archaic systems of authoritarianism and control. He knows you are afraid, he knows you are weak, he knows you are dependant upon authority, but he also knows that authority is betraying you and that you are spiritually yearning for much more than you have now. Shasta county wars is not only about cowards, but also heroes. Gibbs doesn't want to be a hero, but he is whether he wants to be or not. Why? Because he is not a coward. Therefore by default he is a hero. The system made him fight, but they created a monster. God help them now. Gibbs knows you don't need the cops, you're strong enough to defend yourself. Gibbs knows you don't need lawyers, lawyers can only betray you. Gibbs knows you don't need government, government is only a middle man. Most importantly, Gibbs knows that you will evolve sooner or later whether you want to or not, he would simply speed up the process and refine the outcome for greater success. What Gibbs wants to fight more than anything in this world is dishonesty. Dishonesty of others but also dishonesty with ourselves. Why, he wonders, are you so afraid of a little truth? Gibbs is not going to stop. The government does not respect you. You cannot trust them. It doesn't matter whether they plot against you yet (and many believe they do), what matters is they are consolidating their power while you are more powerless every day. What matters is that you have allowed them to take away your dignity. Are you aware of just how meaningless you become without your dignity? The government took Gibbs' freedom, they took his daughter, but they couldn't take his dignity. Gibbs knows that people need a real leader, someone who won't lie to them or betray them. Someone who will tell them the hard truth that they are being sold out wholesale because they have become too weak to fight back. Gibbs will not waste his energies on them that cannot see for themselves. Your enemy is those who restrain your evolution. Your enemy is anyone who denies that you are in peril of living a meaningless life.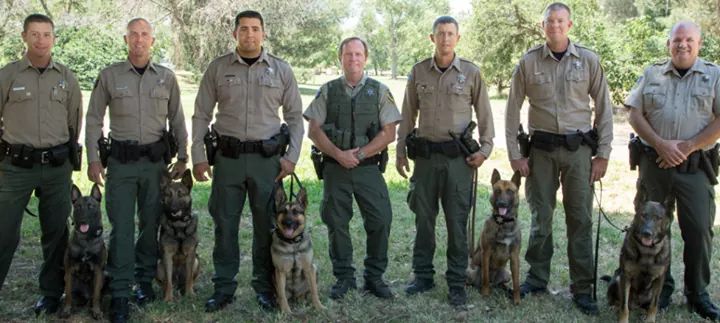 THE WELL-ARMED AND POORLY TRAINED OFFICERS OF CALIFORNIA FISH AND WILDLIFE. MR. BRIAN BOYD (THIRD FROM RIGHT) ENTERED MR. GIBBS YARD WITH TWO OTHER OFFICERS IN WHAT IS KNOWN AS A DYNAMIC ENTRY. RUNNING QUICKLY INTO GIBBS YARD AND POINTING AUTOMATIC RIFLES AT HIS HEAD WHILE HE WAS PEACEFULLY RAKING LEAVES IN HIS YARD, OFFICERS FORCED GIBBS AT GUN-POINT TO THE GROUND SO QUICKLY THAT HE SUFFERED A PSYCHOTIC BREAK AND DEVELOPED P.T.S.D. FOR OVER THREE YEARS, MR GIBBS SUFFERED NIGHTMARES, LOSS OF SLEEP AND APPETITE AND HAD SEVERE PERSONALITY CHANGES. OFFICERS WERE ACTING ON AN UNSUBSTANTIATED TIP FROM A DISGRUNTLED TRESPASSER THAT TURNED OUT TO BE MERITLESS. GIBBS WAS ARESSTED ANYWAY AND HAD TO POST A TEN THOUSAND DOLLAR BOND. WHEN GIBBS SUED, AGENTS LIED AND CLAIMED THEY WERE IMMUNE FROM SUIT. THESE ARE THE ARROGANT, OBLIVIOUS, UNCONSCIONABLE AND FULLY-PROTECTED ASSHOLES AND GLORY-HOUNDS WHO CLAIM TO REPRESENT SOME KIND OF AUTHORITY AND ORDER. WHAT THEY REALLY ARE IS PLAIN INCOMPETENT AND UNACCOUNTABLE.
Life is not any day to day existence. Life is much more than survival. Your honor and dignity matter. Your family and freedom matter. Your health and well-being matter. The truth matters, because the lie is how they entrap you. Shasta county wars wants to know when you will finally stand up? Shasta county wars is told every day that you will never stand up, that you are contented idiots and cowards, but Gibbs doesn't believe it. Deep inside you, Gibbs sees the sleeping giant because he has met the same animal inside himself. Gibbs knows that if you get a real taste of your real freedom and dignity, you will never be the same. Look around you. Who, besides yourself is really stopping you from manifesting a true destiny? What is true destiny? It is the life you would live if no one could stop you from living true to your own form. Only the powers that be and the corporate reality have this power. Government has become your enemy in more ways than one. It manifests militarism and disparity and censorship and dependency. It manifests inequality and violence, sexism, racism and corruption. You are stuck in an outmoded model, because the model you follow does not even have the capacity to imagine a new model. Your evolution is stunted. This is what Gibbs understands. The Buddhists have understood this for generations. They have a saying: if you see the buddha on the road, kill him. It means simply that each evolution is but a way station to the next and any evolution that becomes dogma is your enemy and the enemy of evolution. You are slaves to your own lack of imagination and your willingness to be led by the inept and corrupt. Your lives, in many ways are petty and unformed. You strive for a better life but somehow you are always cheated out of it. If you are not evolving you are devolving. If you kept evolving, then government and the police would be out of a job. Don't expect them to advocate for evolution. Most government workers just want a steady paycheck. This is why they are so dishonest. If all I care about is my paycheck, then I will hardly care if the people around me are corrupt in some way. Unfortunately for these types of people, the revolution must consider that they are as much an enemy as the ones who are actually corrupt. Shasta county wars asks a very few simple questions and then attempts to answer them. We are not advocating violence, but we are advocating the question of some form of revolution being a question that the people, and not the establishment must answer for itself. Government has no right to restrain your evolution. If ultimately, revolution is necessary for evolution, then you must decide this on your own. Shasta county wars does not believe that any kind of violent revolution is necessary, but we do believe that man must be militant in his desire to evolve. For the sake of argument, we believe in revolutions of all kinds, even violent ones. America is founded on revolution and if we at Shasta county wars are anything, we are Americans and Patriots. Would we walk up behind one of these goddamn crooked cops and put them down? You are goddamn right we would. They have no right to do the things they do. You have not only the right but the responsibility to resist tyranny. The cops and government want you to believe that this responsibility does not apply to them but of course, it does. Your evolution is at stake. Your freedom is at stake. Your families are at stake. Your lives and livelihoods are at stake. Let us explain why revolution (or at least evolution ) is necessary, especially now. You may think that nothing is wrong or that there is no urgency. Unfortunately, you are wrong. The writing has been on the wall for some time. Man has destroyed his natural environment and polluted every corner of our planet. The economic model of unbridled capitalism has failed to conserve resources and raise all boats. The basics of capitalism are solid and easily demonstrable as good economic policy, but corporatism is not capitalism. Corporatism is profit for profits sake and cannot be sustained. The alternative ( in most people's minds ) is communism, another utterly failed system. This is one of the imperatives for revolution/evolution. Before we take the wrong turn of communism or anarchy, Patriots must stand for something worth standing for. We can choose a destiny or we will have it chosen for us. Right now, the destiny being chosen for us is to have us ignore these simple truths until it is too late to do anything about them.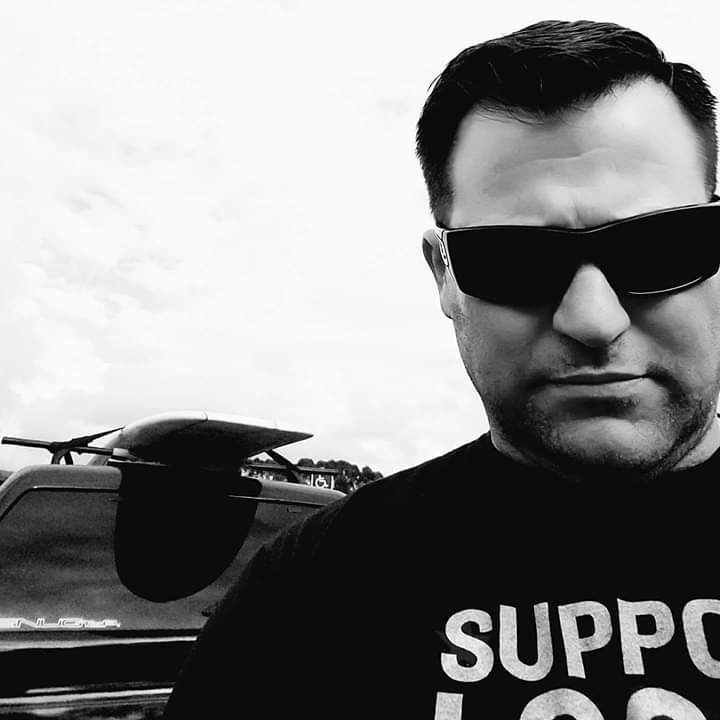 Sheriff's deputy Brandon Brown. Deputy Brown (who is 6'5" and over 250 lbs.) regularly and viciously used excessive force against inmates at the Shasta county jail, even severely mentally ill inmates and inmates weighing less than 120 lbs. Deputy Brown regularly antagonised and disrespected inmates and filed false reports and retaliated against them. When his superiors ( corrections sargeants Reed, Tanner, South and Rodgers and lieutenants Marlar and Kent and Shasta County Sheriff Tom Bosenko) were told repeatedly of the conduct of Deputy Brown, they systematically covered up his conduct and the conduct of other officers. In this photo we see Brown with his surf-board, trying to show the world how cool he is. Brandon Brown is not cool. He is a bully, a sociopath, a liar and a thug.
Shasta county wars goal is to help you consider the alternatives in a meaningful way. Gibbs struggles with law enforcement is indicative of how much our system is becoming more and more incompetent. Shasta county wars calls bullshit on most of what government does. Government is mostly a scheme to provide jobs for incompetent people. Where we come from, people have to earn a living. We have to be competent and provide something meaningful for our money. Government doesn't necessarily have to do this. Government can give you a shit sandwich and tell you how great it tastes. Government can use enormous resources to steal from the poor, to destroy homes and families, to enslave, imprison, destabilize. The problem is the amount of power we give them. We are ultimately responsible for empowering so many and giving them untold resources without taking any responsibility for scrutinizing what they do with all that power and money. People like to say that "you cant fight city hall", but this really isn't true and is a cop out for weak minded people. Fighting city hall may not be easy, but you really need to seriously consider that no good ever comes unless you are willing to fight to manifest it. Gibbs understands this. He knows you will fight once your back is against the wall, or at least most people will, but real Patriots will fight long before then. Many of you have become lazy and contented, many more are too stupid to understand the perils before us. Shasta county wars is about the goodness of the fight itself, win or lose, the beauty in struggling for forward movement at all costs, in all times. To stupidly bang our heads against a wall if necessary, to lie down in front of the tanks. Because our cause is just, our evolution is worth fighting for. Because stagnation is our real enemy.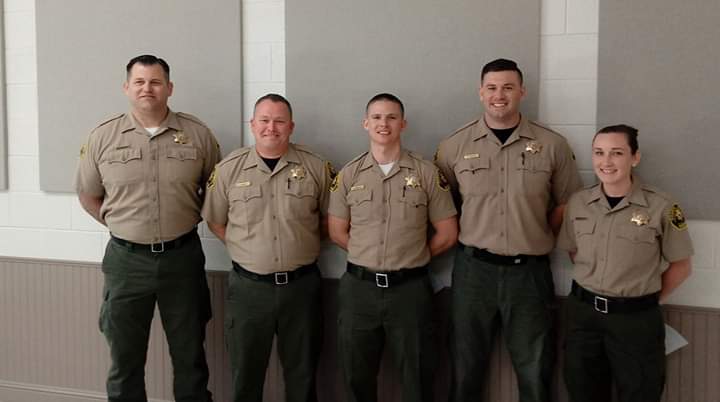 Shasta sheriff's deputy Jessie Webb (second from left) regularly used excessive force against inmates at the Shasta jail, including one incident where Webb viciously attacked Robert A. Gibbs. Webb choked Gibbs and punched him, breaking his nose. He also threatened to kill Gibbs in front of witnesses. He did all of this in front of fellow jail officer Casey Barnhardt, who did nothing to stop Webb and conspired with him to falsify reports about the incident. What Webb and Barnhardt did were federal crimes and serious violations of Gibbs civil rights. When Webb's superiors were told about the incident, they helped Webb and Barnhardt falsify their reports and accuse Gibbs of "resisting". Their superiors (sargeants Reed, Rodgers, South and Tanner) went so far as to send a copy of the jail report to the Shasta district attorney and Gibbs was charged with two more felonies he did not commit. This was in addition to the numerous felonies Gibbs was already innocent of and fighting in the Superior Court. Make no mistake, it matters not that this happened to Gibbs and not to you or happened in another county or state than where you reside. What matters is that if you are ever targeted by the police, for any reason, you will not be able to protect yourself. They have all of the power, they are a quasi-organised gang, they will lie for eachother and they have the ability to reframe any incident into a lie that can alter your life or even destroy you. These people can and will kill you or falsely arrest you and all they have to do is claim that you " resisted" or "reached for a weopon". If you think the courts or even a jury will protect you from these organised monsters, you are quite mistaken.
If you see the Buddha on the road, kill him!!! Stop letting others slow you down or marginalize you. March forward, every day in every way towards real destiny, real dignity, real evolution. Use any means necessary and become the evolutionary guerrilla warrior. One of the principle questions Shasta county wars seeks to answer is not so much whether violence or revolution is necessary to our evolution because we simply do not believe in violence and the greatest revolutions are spiritual and technological, not political, but what we ask is whether the current model and status quo is not holding back our forward progress. Mankind has become incompetent, willful, authoritarian and adrift. Government is not so much finding solutions for us as shoving the same failed policies down our throats again and again. We seek a discussion of what is true tyranny and of what real use is authority. We believe that authority is really nothing more than palliative for the weak minded. We are so used to someone being in charge, so used to being told what to do. Moreover, it is not that having authority or directive is tyranny of itself, but whether there must be a moral or humanistic foundation to authority lest it become tyrannical. If the so-called leaders of our world do not care about us and our lives and our children, then we must not allow them to lead. If the authorities are dishonest and cannot be trusted, then they must be opposed. Do not let them tell you that Shasta county wars advocates violence or even revolution because we do not, but likewise, know that we do know them and have watched them closely for many years and we have come to despise them. It is time for real change, that is all we advocate. If people decided tomorrow to avail themselves to violent revolution, we would not see this as wrong because the people deserve to be free, but we truly hope there is a non-violent way. Our leaders, for the most part are the most deluded, dishonest, incompetent people in our society. They have no moral authority and therefore should be immediately and irrevocably stripped of all their powers. We are beyond angry. We are filled with hate for them. Just look at who they really are ; the stupid, the violent, the common, the reactionary, the power mad, the hateful, the sell-outs and the liars. And what does it say of the us that we allow ourselves to follow such as these? It says we are weak. We have no one to blame but ourselves for not demanding better for ourselves. Evidence of a much better world are all around you. Not all of us are incompetent, there are signs of great progress everywhere, but it rarely comes from them, it comes from us. The truth is that we will not take responsibility to lead ourselves. It is tiresome and involved, so we leave it to others who are far less competent. We must change this model, we must embrace true meritocracy. Let the evolved and the wise and the aware and the ethical lead us. Let us lead from the heart for a change and do what we know is right. We know we are poisoning our natural environment and decimating the other species with which we share this planet. We know that criminal justice is really about money and jobs and retribution. We know that war is about aggression and the justified theft of resources. We know that corporatism is about greed and is unsustainable. We know communism is about impotence and class warfare. We know professional sports are about aggression and group think. We know education is about neglecting our children as much as it is preparing them to function in the world. We know that we are sexist and racist and elitist. Only the fundamentally dishonest would even bother to deny any of these truths. It is indicative of how lost our species is that we cannot even be, indeed are not allowed to be, honest with ourselves. This self-delusion is our ultimate incompetence and the downfall of humanity. Robert Gibbs has spent his entire life studying you and learning these higher truths and he has had nothing but compassion for you. He has wisely understood the obstacles before mankind and has never expected the impossible from people, but he has come to loathe the way you refuse to evolve as a species. Just because yesterday you did not know the truth and did not have the strength does not mean today you should wallow in your defeat. Rise up!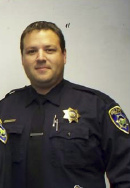 Deputy Chris Edwards seized Gibbs shotgun illegally and without legal cause, a violation of Gibbs 2nd amendment right to bear arms. Edwards then went on to fish Gibbs criminal record without probable cause and found a record that was not accurate. Edwards charged Gibbs with being a felon in possession of a firearm. Gibbs was arrested and had to post a 100,000 dollar bond (aggravated because Edwards profiled Gibbs as a homeless person). Edwards' charge was proven false and was dismissed at Gibbs arraignment, but only after Gibbs had automatic rifles pointed at his head, spent three days in jail and spent 10,000 dollars cash to bond out. Edwards never apologized or offered to help Gibbs get his money back. When Gibbs complained to Edwards supervisor Brian Jackson, he tried to cover up for Edwards and even made veiled threats to Gibbs. When Gibbs made it clear to Jackson that covering up for Edwards as his supervisor was an even more serious violation of Gibbs civil rights, Jackson told Gibbs " go ahead and sue us, we're immune from lawsuits". This is actually not true at all. Police cannot claim immunity if they violate a civil right (like the 2nd amendment right to bear arms or the 4th amendment right to be free of false arrest) that they should have known existed. When Jackson covered for Edwards and made threats to Gibbs he violated Gibbs right to a redress of his grievance and denied Gibbs right to make a formal complaint. When Gibbs sued Edwards and Jackson, they both lied about critical details in an effort to avoid responsibility and continued to claim immunity they did not have under the law. Cops like Edwards and Jackson don't give a damn about the turmoil they cause other people and smugly refuse to be responsible even when they are clearly at fault. Gibbs suffered three and a half years of P.T.S.D. symptoms from this false arrest, including violent nightmares where people chased him and tried to kill him. By the time Gibbs infant daughter was born a few months later, Gibbs finances were in shambles and he spent most of his time worrying about how he was going to provide for his daughter after cleaning out his bank account to pay an outrageous bond that was illegal behind a provenly false arrest. Neither Edwards, nor Jackson have ever even apologized to Gibbs for destroying his and his daughters' life.
If you see the buddha on the road, kill him! Find the lost soul within you and reject this stagnated "reality" you have been force fed. Rebel against authoritarian incompetence and systematic dishonesty. Robert Gibbs doesn't hate you, he hates the illusion of you that you cling to because true evolution is withheld from you by your "leaders". You are not being led, you are being deceived and stifled and stripped of your destiny and humanity. Constituted authority is your enemy because it doesn't care about you, it cares only about its power and perpetuity and the status quo that has constituted and perpetuated it. No one is more full of shit than a cop or a judge or a politician. No one is more dishonest or incompetent. You are policed by people devoid of true morality, judged by them who have no real judgement or wisdom, "led" by them who have no fucking idea whatsoever where they are going. What does this say about you? It says you are ignorant and un-evolved , but more importantly, it says you are defeated. You are losing your race at the starting gate because no one told you when to run. Your reluctance to fight for a better reality is a core weakness that is the foundation for all subsequent defeats. Your weak dependence upon corrupted authority is your resignation to complete stagnation. You have been taught to embrace defeat and have passed this defeatism on to your children. You have relinquished your burden of responsibility and set aside your morality, independence and hard-learned truths. As author Stephen King writes in his epic Gunslinger , the dark tower series, "you have forgotten the face of your father(s)". What is real in your world? Do you even know anymore? The currency you have traded in is lies. The authorities believe Gibbs is insane because he keeps telling the truth. Nobody tells the truth anymore. What possible goal can he have except self destruction? They don't understand that Gibbs is who he is and will never embrace the lies. So they attack him. Gibbs realizes something that you have not yet realized; they are not just suppressing the truth, they are killing it. When they are finished, you will no longer be able to recognize truth. Gibbs is struggling with a universal question; what can one do to fight for truth in a world of people who are thoroughly deceived? How can a man preserve truth on a personal level when truth has so little value to others? Can you not see how destructive it is to a person to take on the whole world? And yet, the alternative, to Gibbs, is to turn his back on the truth and this is something he finds impossible to do. There is something fundamentally incompetent about ignoring the truth and as personally damaging as it is to Gibbs to fight so hard against so many, for so little, there isn't an incompetent bone in Gibbs body. To Gibbs, the question can never be when does one just give up and join the ranks of the incompetent and uncaring, but when will the reality become painful enough for the oblivious, that even they will be forced to evolve. If you think sloth and indifference are powerful forces, wait until you come face to face with the mother of all forces; evolution. There is an underlying cowardice in man's reluctance to embrace real change that is literally making Gibbs sick. He is convinced there are solutions to society's problems, most people are convinced there aren't. Most people have given up, this only makes Gibbs try harder to find solutions. The end analysis according to Gibbs is that there is primarily a crisis in leadership and a marked malaise. The only difference between Gibbs and everyone else is that he knows evolution is possible, even if only some evolve and some don't. As for revolution, even violent revolution, Gibbs knows that some blood should just be spilt sometimes, if only for the sake of knowing that we can, that violence is moral in measured amounts and for the purpose of clearing out some of the dead wood. We are taught that violent revolutions are bad because they are not controlled, but no one ever said that revolutions can't be controlled. Gibbs wants moral evolution, but he will settle for moral revolution. Gibbs wants bad people either neutralized or just plain dead. We have no use for crooked cops and dishonest politicians and rapists and drug dealers and scumbags at all levels of our society. Gibbs says uncontrolled revolutions are immoral and so are revolutions based on race or class or revolutions that have no legitimate aim, but a very well thought out and planned revolution, that is based on the moral outrage that all decent people feel may be exactly what the doctor ordered. And only two types of people are really standing in opposition to this sentiment; people who have no moral compass ( and are therefore not outraged) and common cowards. Either way, Gibbs says evolution and revolution are human rights. None of you have any right to put any check on anyone else's evolution and if even a handful want revolution for any reason then no one should stand in the way. For Gibbs, revolution, even somewhat violent revolutions are not a crime but a human right.Gibbs asks; what is the greatest immorality? Is it truly violence or something else? For Gibbs, the question has been answered. The greatest immorality is the lie because it is the theft of truth. Not even violence compares to the lie because the lie divides and enslaves, the lie is insidious and corrupting. The lie strips away all humanity and even justifies it's own crimes. Gibbs would rather die than suffer the indignity of a lie. And who lies more than the cop, the lawyer, the politician, the judge?
"Allowing me to languish in jail while
"lawyer" after "lawyer" does absolutely nothing to prepare my defense is not only unconstitutional, but immoral as well. The only way your office deserves a conviction (much less a strike or prison term) is if the system is working properly and i have a competent counsel actually preparing to defend me. Heres a news flash: that will never happen. The defense lawyers in this county are just that incompetent. It's been "meet 'em and plead 'em" for so long that these lawyers have completely forgotten how to competently litigate. Don't try to argue the point; I'm on lawyer number nine and I've been trying to get every one of them to prepare for 27 months. Exactly how long should I have to look the other way while they make fools of themselves at my expense? Do you really think this musical chairs, rocket-docket, wizard of Oz, dog and pony show that goes on every day down there (in superior court) is the practice of law? (Defense attorneys) meeting clients in the back stairwell between arraignments, investigators that are as slow as molasses and ask all the wrong questions, lawyer juggling more case in a week than a Barnum and Bailey clown? This is anything but the practice of law. Let's call a spade a spade; how about "plea coercion factory"? Or "guaranteed conviction conveyor belt"? Or "visit to the legal proctologist" Or " getting screwed in the name of the law"? Your office should not want convictions this way. Where are your ethical standards?"

-Robert A. Gibbs in letter to Shasta county Dep. District Attorney Cody Jones, dated Dec. 6th, 2017
So you could say that being falsely arrested and convicted by Shasta County was worse than death to Gibbs. No wonder he wants to kill them. If he is telling the truth, the Shasta County sheriff's not only falsely arrested him and lied to convict him, but they got away with it Scott free. Gibbs had twelve lawyers who did not defend him and even the judges made no attempt to protect Gibbs rights. The important thing to understand is that Gibbs has exposed the justice systems greatest secret, that not only is it based on lies, but it knows that it is and simply doesn't care. In other words, the justice system is not just incompetent as people have commented upon for years, but is actually much more like a scam or a criminal enterprise in and of itself. Gibbs says we are being deceived into believing that the system is made up of mostly well-meaning but sadly incompetent people, when in fact it is populated by people who are paid to do things they do not (and know they do not) do. This is the definition of fraud. Lawyers take money to represent people but are really just salesmen for the system they claim to represent people before. To lawyers, a court case is purely an intellectual pursuit. They have no skin in the game at all. They are well versed in sympathetically wagging their heads and mumbling about injustice when their clients lose, but they never lose, they never go to jail, their lives are never destroyed. For those of you who would defend lawyers at this point, you should consider that maybe they really don't deserve a defense. For all their hearty talk at the bar about having their hearts in the right place and dealing with an "imperfect system", they are the ones who hold the clients hand and lead them almost always into a slaughter. How far do you think the system would get if it didn't have a whole industry of people whose job it is to convince you they care, the system is ultimately fair and they will fight for you. What if people were told the truth from the very beginning? The system is worse than broken. You stand no chance. Your lawyers two primary functions are to keep you calm and to legitimize the process by providing a very thin veneer of adversariality (i.e. the system must be fair, they gave you a lawyer didn't they?). Gibbs says this is the epitome of arrogance and underneath all their bon homme, feel good hand holding, some of these people really are predators and criminals. Not only do these people not care about you, they don't even care if the system they work for is fair or even meaningfully functioning. They arrogantly believe that they have some sort of mandate to force you into a process designed primarily to screw you for their profit. And if they mumble something about best of intentions or societies need for law and order, you're supposed to say "aw, shucks" and bend over while they put it in. Gibbs says it's like a rapist sending you a bill and what most people don't realise is that these people secretly believe that you deserve it because you are too weak to resist it. When a rapist justifies a rape, we are profoundly disgusted and we call these people sociopaths, but lawyers do this every day and people thank them for it. And Gibbs point is that it's not just lawyers, but every aspect of modern society. We screw people, charge them for the privilege, and then it's on to the next one. When viewed in this context, what is a little violent revolution? You see, Gibbs has a real argument and this is why they really hate him. You might actually be better off with a few less cops, politicians,bureaucrats, lawyers, judges etc. Just like we could all agree that we could use less child molesters, drug dealers and pimps. One of Gibbs arguments is that it's just time for a vigorous housecleaning any way you slice it or dice it. Evolution, revolution, don't mean shit. Violent, peaceful, political, democratic. At the end of the day, if there's a lot less assholes standing on both sides of the spectrum when it's all over, we will be better off for it. Gibbs point is not how or what we should do, but that it's far past time to do something, maybe even anything. As repulsive as violent revolution may seem to you, Gibbs argues that man has a fundamental need to occasionally take out the garbage. Gibbs is only trying to say that given a choice between extreme solutions or inaction, he would always choose to act. To Gibbs, true morality is not to ignore all the evil around us simply because we are too contented or cowardly to take extreme action. Gibbs argument is the same as Martin Luther Kings, that inaction in the face of evil is an immorality of it's own. People might say that King would never advocate violence and they would probably be right, but Gibbs is no longer sure that Kings' nonviolent position is necessarily the morally right position to take. America fought the germans in WWII despite our nonviolent and isolationist beliefs because the threat of evil was real. Gibbs says crooked cops and dishonest lawyers and out of control governments and corporations are every bit as evil and destructive as our enemies in WWII. We fought in WWII for the same reason as we fought in the revolutionary war, because tyranny is repulsive to a true American. Unfortunately, we have drifted so far from our American identity that we are now victims of the profound tyranny of our own fellow citizens and government. Gibbs says if there is one thing he knows, if there is one thing he feels in the marrow of his bones, it is that our current cowardice in the face of this homegrown oppression is the death knell of our country. An America populated by liars and snitches and shysters and swamp creatures and robber barons and dirty cops is no America at all. Our corruption is a weakness that other countries will not fail to exploit and Gibbs would argue that there are some who are not beyond manufacturing this corruption for the very purpose of facilitating this very kind of slow invasion and takeover of our country by hostile entities. We are in far more peril than most believe. You are being lulled into a state of insensate paralysis. By the time you wake up it will all be over.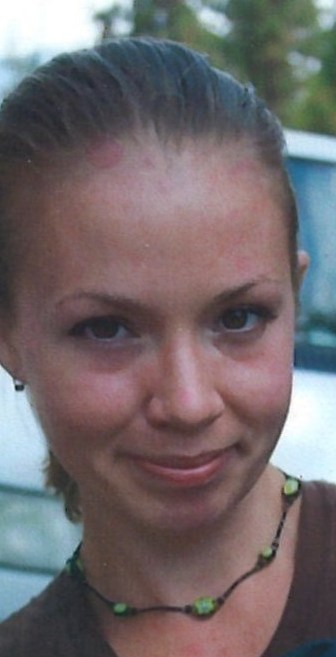 Cheri Dubuque is the mother of Gibbs daughter. Dubuque is a convicted child molester. She lured a ten year old boy away from his mother in order to kidnap him for her then husband whose intent was to molest the boy. After kidnapping the boy, Cheri and her husband systematically sexualized him by showing him pornography, plying him with drugs and alcohol and performing oral and other sex acts upon him. When Gibbs met Ms. Dubuque she downplayed her responsibility in events and Gibbs believed her, but he eventually found out the truth. Unfortunately, by that time, Gibbs had already fathered a daughter with her. Despite Gibbs honorable intent and love for his family, Cheri Dubuque was physically abusive to Gibbs and was unfaithful. Dubuque, at one point attacked Gibbs and he defended himself by throwing her to the ground. She then lied to police and claimed to be a victim, a lie she could not stop telling even after Gibbs was jailed and their child was made fatherless. Dubuque just found a new "daddy", Mr. Mark Barbella of Oak Run, Ca. Dubuque manipulated Barbella as she has every man shes ever been with and he stupidly believes every word she says. Together, they formulated a plan to lie about Gibbs in family court in an effort to alienate him from his own daughter (just like Dubuque did in her molest case). Using the most incredible, unbelievable lies, these two convinced a completely incompetent judge (judge Jody M. Burgess) to award Dubuque custody. To this date, Gibbs daughter has not seen him for nearly four years. People like Dubuque and Barbella are sick and are abusing a child by denying contact with a loving father. Is it really any wonder that Gibbs wants to kill people???

-sic semper tyrranus